LUXURY VENUE IN LONDON
Natural History Museum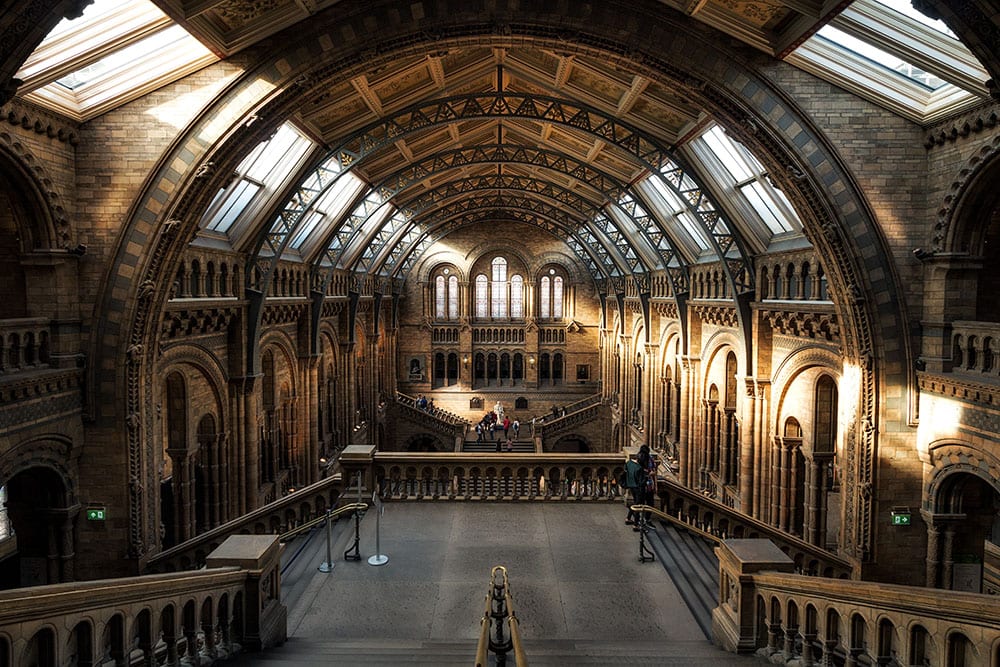 The Natural History Museum is one of Britain's most iconic buildings, making it stand out among London event venues and creating the perfect backdrop for a luxury party, wedding, or celebration. Located in prestigious Kensington, the museum is located just a stone's throw from Hyde Park, and the magnificent building offers several memorable galleries and spaces for your special occasion.
The stately building is renowned for the soaring Romanesque arches, stone staircases, and the famous 25.2-metre-long blue whale skeleton, which hangs from the ceiling in Hintze Hall. The skeleton, named Hope, made its debut in late 2017. It replaced Dippy, a 105-foot long replica of a Diplodocus Carnegii skeleton, which held the spot in Hintze Hall for 112 years.
With a choice of halls, each with their own dedicated theme and artefacts, a luxury event at the Natural History Museum is sure to be an occasion to remember. At Snapdragon, our expert team of luxury party planners can take over the planning for your event, party, or wedding at the venue. Contact us today to start planning your event.
SCHEDULE AN APPOINTMENT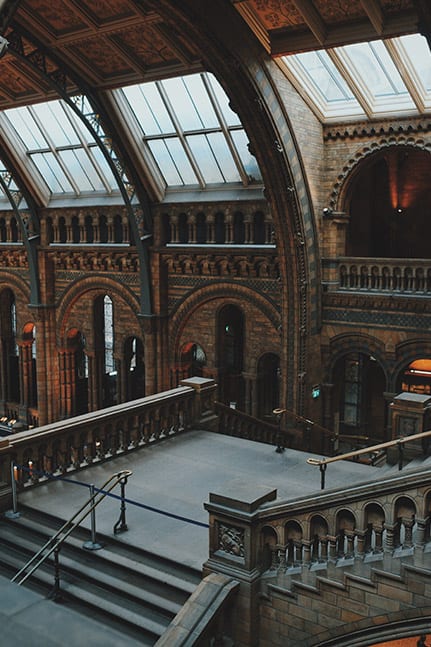 Unique and memorable galleries
The stunning Natural History Museum has a range of spaces, each as unique and memorable as each other. The spectacular Hintze Hall is truly breathtaking. As the entrance gallery to the Museum, Hintze Hall can hold 600 guests for a dinner event, and up to 1,200 guests for a reception. For larger dinners, you may choose to expand the space to include the North Hall, which is the perfect gallery to fully experience the Museum's grandeur. This room is perfect for more intimate dinner events, however can be used alongside adjacent halls to provide more space for your guests.
Fossil Way, which is part of the Waterhouse Building, contains complete fossils of prehistoric sea animals from around the world. It is often used as a drinks reception space before guests file into Hintze Hall for dinner and the afterparty. For a less grand, but very unique setting to your luxury event, Earth Hall surrounds guests with artefacts that tell the story of our planet and solar system. With a giant metal sculpture of planet Earth, and the most intact Stegosaurus fossil ever found, guests will remember your party for years to come.
VIEW OUR PORTFOLIO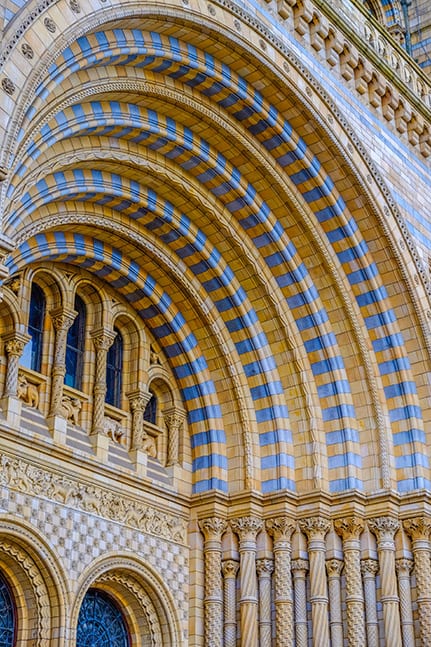 Stunning open spaces
Alternatively, the Darwin Centre has three modern spaces available for hire: the Atrium, the Nature Gallery and the outdoor courtyard. Below the Cocoon is the impressive glass Atrium, perfect for a seated dinner or reception. Outside, the courtyard is an ideal drinks reception space—a real hidden gem with its own gated entrance.
The courtyard and Darwin Centre can act as a reception entrance to the museum, for an event held inside another gallery, such as Hintze Hall.
At Snapdragon, we are experts in planning and implementing luxury events for clients. We can work to get the most of out of your event at the Natural History Museum, whether for your wedding day, a corporate event, a party or an intimate reception. The beautiful scenery, partnered with our experience in event planning, will ensure your guests have a night to remember, regardless of how large your guest list is. Get in touch with us today and tell us your requirements, so we can start crafting the perfect night for your occasion.
meet the team
What they say
"You made our fairytale come true."
Lindsay - Wedding