LUXURY DESTINATION EVENT PLANNERS
Luxury Weddings, Events & Parties in Lake Como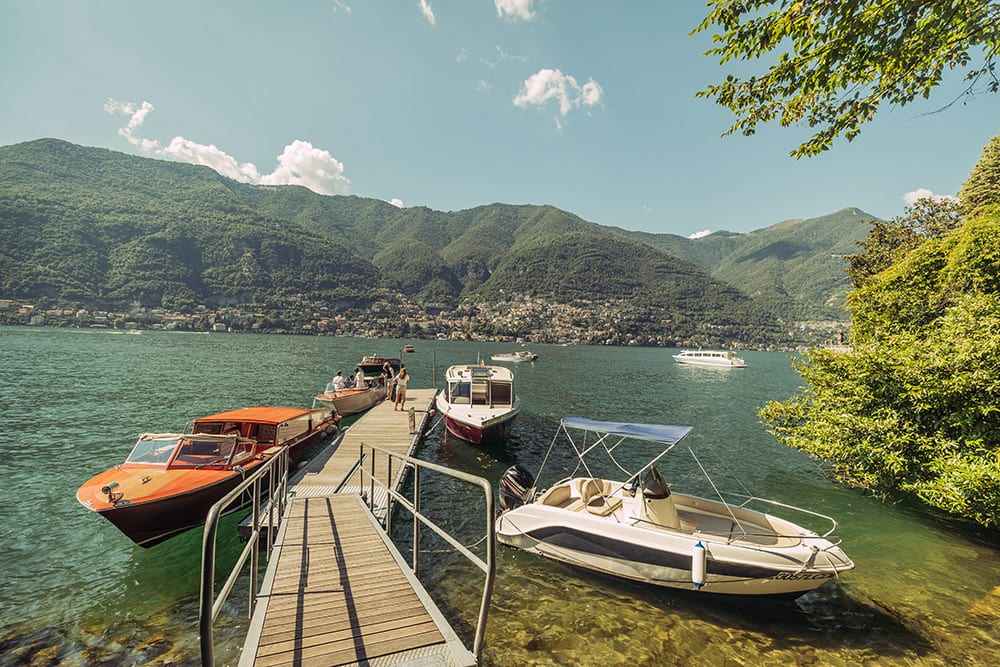 On a stunning backdrop of blue waters and majestic Alpine mountains, Lake Como is one of Italy's most romantic luxury wedding destinations. Located just half an hour from Milan, the villages surrounding Europe's deepest lake are renowned for their magnificent panoramas, excellent cuisine and unrivalled tranquility.
The lake's allure makes it the ideal destination for a romantic and unforgettable wedding. Its shores and hillsides are dotted with a number of exquisite venues, from private villas and five star hotels to historic palazzos and intimate chapels. Lake Como offers a pleasant climate during both the summer and the winter, meaning weddings can be planned from March right through to November.
The luxury wedding planners here at Snapdragon will handle the entirety of your Lake Como wedding, working exclusively with the best venues and suppliers. We ensure the special day lives up to its importance, giving you the day you deserve and making sure every guest has an experience that will live long in the memory.
SCHEDULE AN APPOINTMENT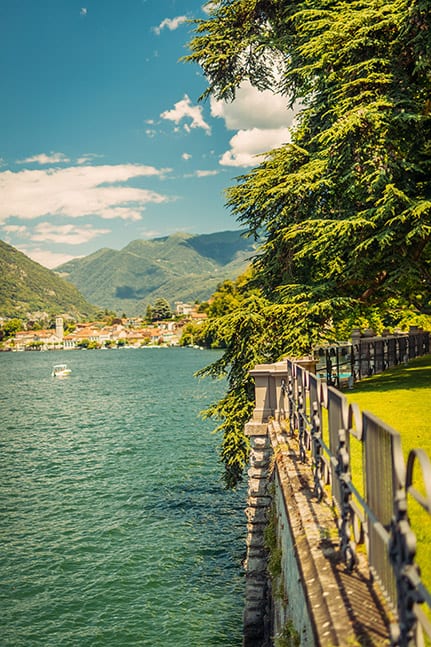 Lake Como wedding venues that exude glamour
Beloved of film-makers, artists and poets, Lake Como has enchanted visitors since Roman times. Composer Franz Liszt once declared that all love stories should be set on its banks, while Hollywood icons Frank Sinatra, Greta Garbo and more recently George Clooney have been equally enamoured by the lake.
With 30 miles of uninterrupted beauty to explore, you'll be spoilt for choice when it comes to finding the perfect lakeside venue. The renaissance city of Como and charming cobblestone villages of Bellagio, Varenna and Menaggio are all home to stylish villas with elaborate interiors, porticos and gardens.
Villa Balbianello, famously featured in Casino Royale, is one of the most sought-after luxury venues, while the elegant 16th century Villa Pizzo was chosen by John Legend and Chrissy Teigen to tie the knot. Other options include Villa Erba, Villa Pliniana and Villa D'Este which is distinguished as the finest five star hotel in the region. CastaDiva, an exclusive spa resort comprising of seven private villas and accompanying gardens, is another luxury option. Our wedding planners will help find the perfect venue for you, ensuring your wedding lives up to Lake Como's romantic reputation.
VIEW OUR PORTFOLIO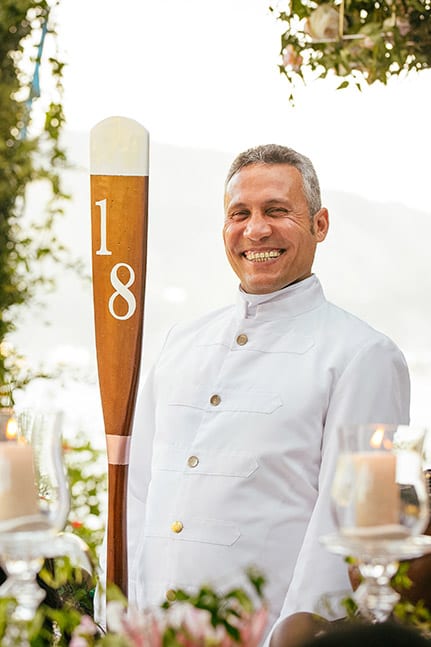 Hold a traditional wedding in Lake Como
Much like the rest of Italy, the towns surrounding Lake Como have a rich Catholic tradition. Chapels and churches are scattered across the hills and nestled into quaint cobbled streets, each with their own unique and vivid decoration.
Traditional Roman Catholic weddings involve modest bridal dress, a strict set of vows, the giving of communion, and the Lord's Prayer. Non-Catholics can still enjoy Italian wedding traditions in Lake Como. Brides can wear garters for good luck. Even bridal veils are derived from an ancient Roman Catholic tradition.
Food and drink have a huge part to play in a traditional Italian wedding. The delicious local cuisine is renowned around the world for its flavour and variety. Authentic Lombard dishes include risotto alla milanese (made with saffron), ossobuco (braised veal shanks) and a variety of fish dishes such as lavarelli alla salvia (whitefish cooked with sage). All of this delicious food makes perfect wedding cuisine, and can be washed down with bottles of the region's highly-regarded sparkling wines.
meet the team