LUXURY VENUE IN LONDON
Mandarin Oriental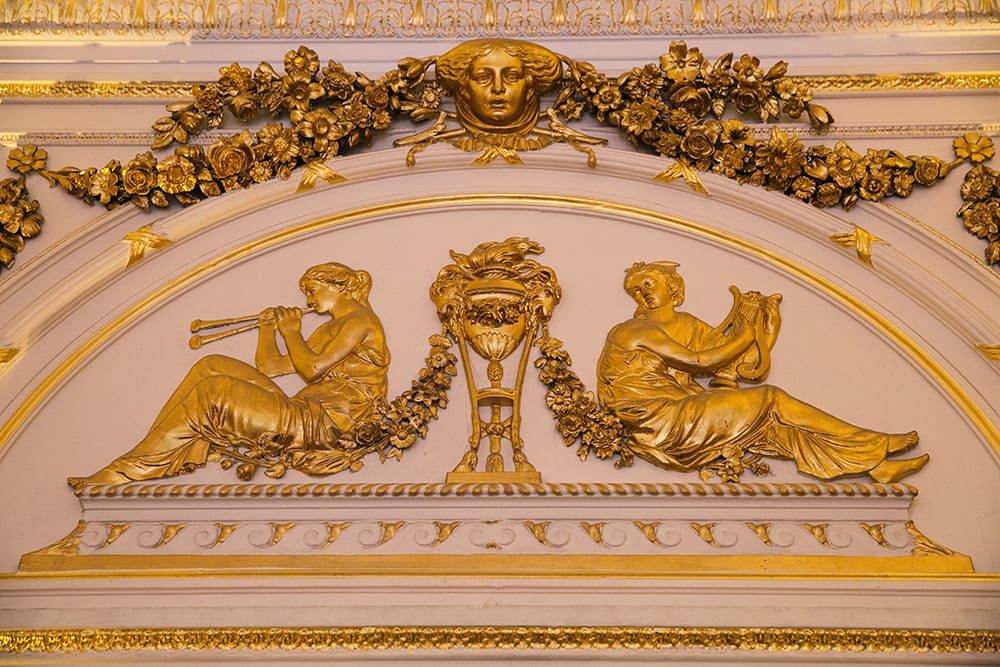 Overlooking the vast greenery of London's Hyde Park, the Mandarin Oriental is one of the city's premier five-star hotels. The hotel's lavish interiors and prestigious location make it ideal for luxury weddings, corporate events and parties of all shapes and sizes.
Opening its doors in 1901 under the name Hyde Park Court, the Mandarin Oriental was hailed as a striking addition to the London landscape from the beginning. The opulent Edwardian architecture has aged like a fine wine, offering a majestic contrast to the city's brutalist architecture.
The hotel has always been popular with members of high society. In 1948, Lady Doris Vyner held her silver wedding party at the Mandarin Oriental, a soirée which was attended by King George VI. Almost a decade later Queen Elizabeth II, Prince Philip and the Queen Mother would attend the iconic Balaclava Ball at the Mandarin. The venue continues to be frequented by the rich and famous, with luminaries like Morgan Freeman and Sir Peter Blake visiting in recent years.
The Snapdragon team can plan any kind of event for you at the Mandarin Oriental. The variety of spaces within the hotel make it ideal for a range of occasions, from large, extravagant weddings to intimate gatherings and parties. Get in touch today to begin the planning process.
SCHEDULE AN APPOINTMENT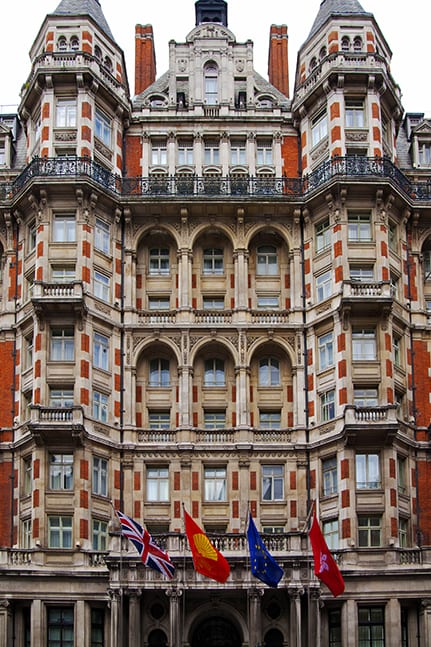 A London event venue for any occasion
The interior of the Mandarin Oriental Hotel is one of the most glamorous in the city. With marble floors, exquisitely decorated ceilings and gilding in 24 carats, every guest will feel like a member of the royal family. The venue's elaborate Ballroom has space for up to 250 dinner guests, making it perfect for large gatherings.
For smaller parties or corporate events, there are the loggia, the Carlyle Room, the terrace and the Asquith to choose from, each of them sacrificing none of their luxury, with many boasting stunning views of Hyde Park.
VIEW OUR PORTFOLIO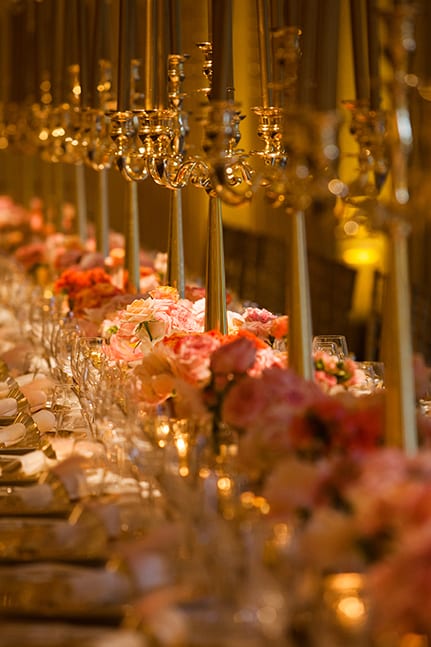 The perfect place for your dream wedding
The Mandarin Oriental's restored features maintain its classic aura, with restored fireplaces and baroque decor. A range of chandeliers adorn the ceilings, and glorious mirrors reflect the hotel's glory.
Moving outside of the hotel will give you the opportunity to hold a drinks reception on the beautiful terrace with Hyde Park's vast green expanse behind you.
Here at Snapdragon, our team will plan your event at the Mandarin Oriental right down to every last detail, helping you host a party worthy of the celebrated venue's legendary history. No matter the size of your event, we'll help you put together the wedding or party of your dreams.
meet the team
What they say
"Everyone is still talking about the party..."
Jim - Birthday Party