LUXURY VENUE IN LONDON
One Marylebone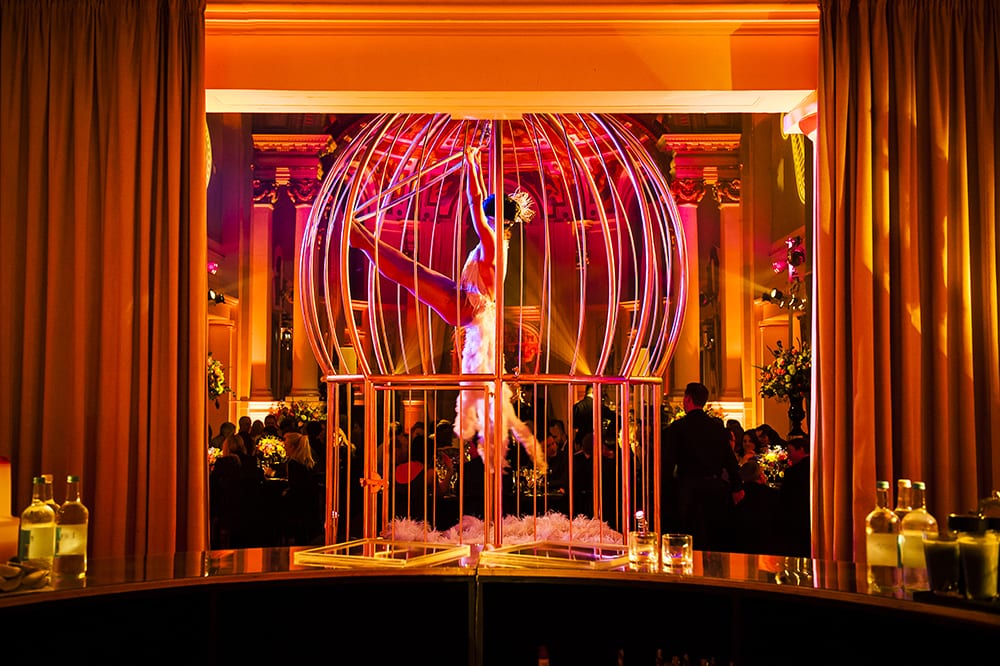 Just moments from London's gorgeous Regent's Park, One Marylebone boasts a classic exterior housing versatile, modern spaces, perfect for luxury parties, weddings or events.
Designed by legendary architect Sir John Soane, One Marylebone opened in 1826 as Holy Trinity Church. It was built—on its own "island", no less—in Soane's trademark neoclassical style, to celebrate Britain's victory over Napoleon. All of his signatures are evident, from the clean lines and careful proportions to the exquisite use of light sources, as evidenced by the first-floor Galleries.
A Grade 1-listed building, One Marylebone is one of the few churches Soane built in London and undoubtedly the most architecturally profound. Though it ceased to function as a church when it opened as a luxury venue in 2008, the building's exterior has survived intact over its near-200 years of history. The historic architecture combined with a modern refurbished interior has helped establish One Marylebone as one of the most in-demand venues in London.
With two exclusive hireable spaces and a small outside space, the venue is ideal for luxury events of any kind, be they parties, weddings or brand events.
SCHEDULE AN APPOINTMENT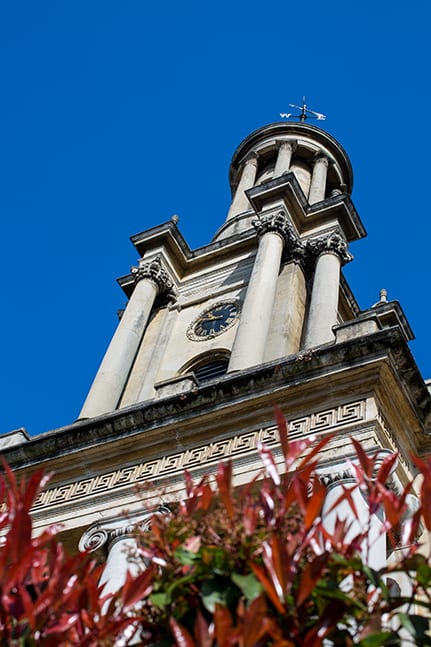 A versatile venue for unforgettable events
One Marylebone has two main hireable areas, both with their own unique properties. The Soane Hall is the building's largest room. An almost overwhelming 27 feet high, the hall is as large as it is beautiful. Its stained glass windows and mosaics lend it character, but its flexible nature means it can be completely transformed to suit any event—from formal dinners to cutting-edge fashion shows.
On the first floor, you will find the Galleries. Putting Sir John Soane's mastery of natural light sources on full display, the Galleries are bright and contemporary, forming the shape of a 'U'. The East and West Galleries in particular are bathed in light during the day.
Due to their size and location, the Galleries are the perfect space to host a reception for a function in the Soane Hall. They can also be used for intimate dinners, press shows, product launches, or anything else you can dream up.
VIEW OUR PORTFOLIO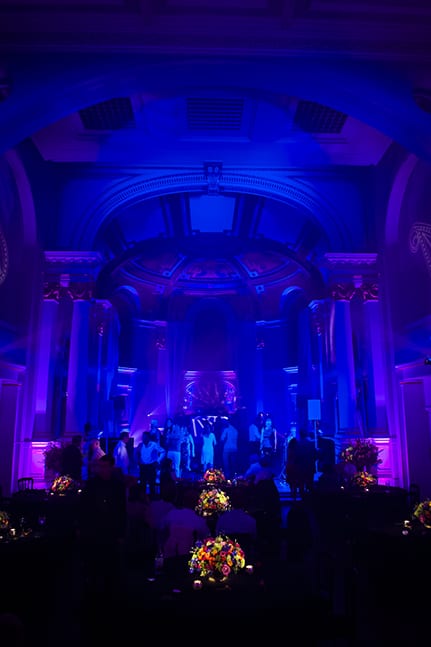 The perfect luxury venue for any event
Due to the versatility of the venue, One Marylebone is perfect for any kind of luxury event. The church-like aesthetic makes it ideal for holding a traditional-yet-contemporary wedding celebration. The venue is licensed, and can accommodate up to 500 guests with recommended catering available.
The Soane Hall's flexible nature also makes it suited for corporate and private events. Over the years, it has been used for major product launches, Christmas parties, and even as an exhibition space. Contact us now and our team can help you start planning your One Marylebone event today.
meet the team
What they say
"I wanted to say that the party was a great success, everyone had a great time and it delivered exactly what we were looking for."
Ian - Birthday Party