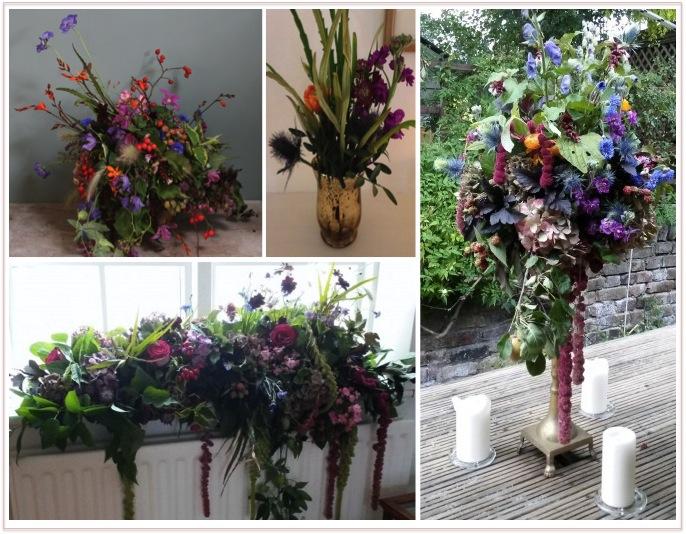 Autumnal Garden Party
With summer fading and autumn on our doorstep, we were asked to deliver an end of summer garden party in a private home in North London. The brief was simple; bring the outside in, create a fun and enchanting feel in the garden and most importantly don't lose the feel that this is a family home.
We commissioned Jay Archer Floral Design due to Jay's natural style using home-grown and seasonal flowers. Taking the array of flowers, plants and trees already in our client's garden on board, Jay added further complimentary flowers in shades of blue, purple and pink with a hint of orange for lift. Hydrangeas, clematis, hollyhock, honeysuckle, herbs, lavender and sweet peas were among the glorious flowers used. As we always think about the 5 senses, Jay incorporated fabulous textures and delicate scents too.
There are so many talented florists to choose from nowadays, that it's become even more important to understand each florist's style and niche so we can commission the right florist for a seamless result. Jay nailed this brief beautifully!
Photo credits: Snapdragon Parties, Jay Archer Floral Design
---