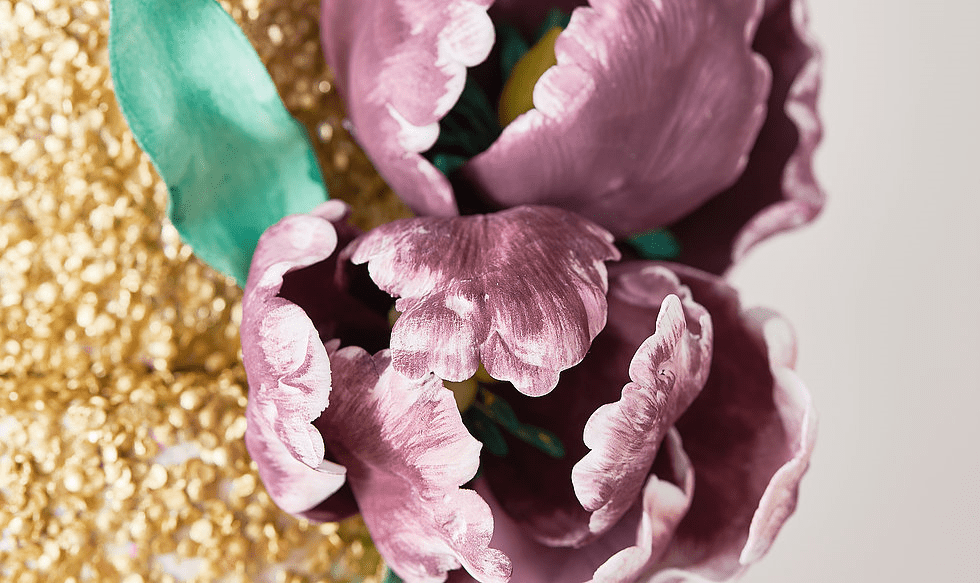 Inspiring Millennial Cakes | 2018 Wedding Trends
Cutting-edge trends in high-class wedding cake design are now meeting the wishes of the modern bride. For the inspiration for their perfect creation, designers are listening to couples and incorporating their personalities into the cake, and these sophisticated designs are now becoming the eye-catching focal point in the couple's photographs. Exclusive wedding cakes are as luscious in taste as they look, the ultimate finesse in sugar crafting with ivory shimmer fondant and ruffles gathered into delicate flowers, edible antique baroque gold leaf, sugar orchids and blooms, to imaginative watercolours, marbleised fondant, sugar crystals and pearls, intricate lace and gold filigree or laser cut detailing for a touch of romance, industrial naked with a simple layer of buttercream encircling it, to the popular naked cake with summer fruits and seasonal berries. Each cake being designed to complement the theme of the couple's special day.
Contemporary to sophisticated and bespoke, hand crafted cakes are now being created with exquisitely craft sugar textured floristry where the flowers are so true-to-life that they look as if they have been handpicked from a garden, and the latest statement in floral sculptures will be permeated with fragrances to guarantee they are an indulgence to the senses. Interpreting nature into these elaborate cake designs with organic shapes suggestive of a charming country garden, bringing these artistic concepts to life. Garden-fresh florae in distinct colours with an abundance of lush foliage, will unquestionable get guest's attention at the reception.
Cake designers are now producing hand painted designs on cakes to create stunningly beautiful floral images, they are using inventive visualisation to deliver inspiring custom-made cakes, with mouth-watering flavour combinations were each portion will be appreciated as a perfectly created dessert. For those couples who are looking past the traditional fruitcake and getting bolder in their choice of mouth-watering ideas, like luscious lemon, spiked red velvet, Grand Marnier and Pink Champagne, making it a cake your taste buds will remember. The taste test is the fun part, meeting for a consultation with your cake designer, were you and your wedding party can choose the right combination of flavours and textures and find the right delicious combination.
When planning your nuptials, your wedding day is unquestionably one of the most influential days of you and your partners life, and for the astute couple who insist on only the very best, making sure the cake is a truly unique piece being showcased at your reception venue is important. Commissioning a bespoke signature wedding cake to be the centre piece of your wedding venue is an integral part of your wedding theme from design to delivery. Exquisitely designed and personalised wedding cakes featuring flowers from the bride's bouquet or cultural pieces from the couple's heritage will make it all the more special. Designing your cake first starts with a consultation, where you can talk through your ideas for style and flavours, then look at incorporating inspirations from fabrics, flowers and stationary, taking your concepts and converting them into your exclusive edible creation that your guests will be conversing about for years to come.
A wedding cake can look totally traditional on the outside and expertly concealed in fondant icing, but inside there can be endless flavour mixtures to deliberate on, and if you want to be original you can choose an innovative and extraordinary flavours for your cake. A combination of mouth-watering flavours, from refreshing your palate with a citrus base to a chocolate or tropical one like coconut and passion fruit. Quirky and entertaining flavours like red velvet vanilla with cream cheese frosting or rhubarb and rose petal, other alternatives are beetroot chocolate fudge cake, courgette and pistachio, cocoa and sweet potato cake. For a vintage tea style wedding there is green tea sponge with green tea buttercream, English lavender with Earl Grey buttercream, Chai tea with vanilla filling. A champagne reception deserves to serve a slice of cake with chocolate, Guinness and blackcurrant cake, Pink champagne with raspberry jam or Champagne cake with blackberry jelly and crème de cassis. Naked and semi naked cakes are going to be big in 2018/19 summer weddings with intense coloured icing in vibrant pinks and purples for the semi naked cakes and naked cakes embellished with lots of flavoured frosting layers and seasonal fruits and berries and florae for a fabulous finishing touch.
The wedding cake industry is predicting a contemporary twist on a traditional cake for Prince Harry and Meghan Markle's wedding in May, and in a unique twist the couple, while on an official visit to Wales, have been presented with a five-tier cake composed exclusively of cheese by the Snowdonia Cheese Company in Rhyl, North Wales, it was topped with a decoration stating 'Congratulations' in Welsh. Prince William and Catherine, Duchess of Cambridge's remarkable fruit cake presented at their reception, was a confectionery work of art, coated in cream icing and trimmed with nearly a thousand dainty sugar flowers including roses, ivy leaves, apple blossom, it was the jewel in the crown at the Buckingham Palace reception. The Queen and Prince Philips fruit cake in 1947 was decorated with the coat of arms of both their families, incorporating the monograms of the bride and groom, regimental and naval emblems and decorated with sugar characters of their favourite interests and was presented to wedding guests in a cardboard box inscribed with the words "EP Buckingham Palace 20th November 1947", in silver writing. There is really no standard for an unpretentious royal wedding cake and speculation as to what the young royal couples cake will be is going into overdrive.
Step aside the traditional white wedding cake, marble and geode are going to be the hottest wedding trend with young contemporary couples this year, luxurious marble is not only being used as the wedding cake centre piece, but going for full effect with the table décor and the dance floor at the reception too, couples are going all out with bright and vivid colour burst marble effect cakes, while the more conservative bride and groom are selecting a more subdued rich marble for elegance and sophistication. Cake creators are now designing and creating bespoke marble geode fusion cakes that will impress wedding guests at the wedding breakfast, these incredible crystallised edible master pieces are artistic accomplishments of hand painted marble for that ultra-lux effect. Geode cakes are made of vibrant sugar rocks that create intricate crystal formations within a frosted cake, quartzes inspired minerals are turned into specially made wedding centre pieces that is a truly delicious work of art and are the definitive celebratory must have the millennial bride and groom for 2018.
Elaborate handcrafted cakes come in all shapes and sizes, and one of the most expensive was crafted by British designer Debbie Wingham, with over 4,000 stunning diamonds, it depicted a catwalk scene with sugar crafted models and onlookers, and the outfits on the catwalk represented Ms Wingham's couture fashion. The Million Dollar Bride is another creation by Debbie Wingham, a life sized Arabic bride with five stunning $200,000 white diamonds incorporated into its design, this intricately detailed cake has a white dress and head scarf and is carrying a beautiful bouquet of flowers and is being presented at the Dubai World Trade Centre in 2018. Another 3D cake was designed by Dimuthu Kumarasinghe depicting a fantasy pirate ship with a treasure chest bursting with real gems and jewels and ten levels of diverse flavourings throughout the cake and the Broadway Bakery in Dubai created a 3D cake for a private client depicting the film Dangal, a film about the two female amateur wrestlers at the 2010 Commonwealth Games, the cake was coated in edible gold.
There are not only cakes made of fruit and sponge cake, cheesecakes are now becoming very fashionable, so it is not surprising that a cheesecake is up there with the most expensive cakes, this one is a Guinness World record holder for the most expensive cheese cake, its ingredients are white truffles, 200 year old Hennessy Paradis cognac, Madagascar vanilla and dripping in gold leaf, it then has a piece of honeycomb and Valrhona chocolate placed on top, the reason for this cheese cake being so expensive is the ingredients are brought in from as far as France, Italy and Scotland.
A cake with seven-tiers of fondant icing, covered with diamonds, rubies, sapphires and emeralds topped with a glittering diamond crown was made for Devorah Rose editor of Social Life Magazine by Buddy Valastro. Another cake being showcased is the Platinum cake created by Nobue Ikara for the Platinum Guild International, it is white fondant iced cake adorned in platinum necklaces and pendants to inspire people to invest in platinum jewellery and last but not least is the Valentine Diamond Chocolate Cake, a cake sculpted into the profile of the continent of Africa and is covered in 2000 diamonds and was designed by a Tokyo jeweller.
Cake designers are creating the most opulent and expensive cakes, from wedding cakes to cheese cakes they are extravagantly adorned with jewels, gems and gold, and lavish imported ingredients from around the world to be presented to their clients.
For an outré chic wedding or party, a tasteful dessert table is one of the truly stylish ways to add that lavish touch to your celebration and a stunning dessert table never fails to delight your guests. Delicious dessert and wedding cake tables are becoming popular especially with cake lovers, adding a distinctive touch to make your special day extra sweet. From vibrant Moroccan and Indian confections using rich colours and flowers to classic vintage fine china and silverware and traditional chocolate fountain and fresh fruit.
Selecting a dessert table means the bride and groom can present their guests with a bespoke choice of luxurious desserts and continental sweets, while designing a focal point for the wedding cake. Making works of art by creating truly unique desserts from handmade French patisserie tarts, meringue kisses and mini-desserts to monogrammed cookies for all your guests to indulge themselves. There are a some fabulous styles of tables and stations to spoil your guests, for example you can have a petite dessert or a crepe suzette station or ice cream station, for the more traditional couples there are the sweetshop and chocolate station, so incorporating a dessert table or station into your wedding provides a versatile way to cater to lots of diverse palates and sourcing the perfect vendor to provide your brief in creating the perfect cake and dessert table is vital to the vision you have for your wedding breakfast.
Producing a cake for an exhibition, private, press, product launch, brand promotion or corporate event, where it is vital to create a clear impression with associates, consumers and clients. Clients and consumers attending product launches and corporate events are getting the point with brand awareness being delivered with cakes that are now incorporating colour matching into the cake design, edible printing with veg based ink and sugar paper for logos and images, cupcake mosaics, architectural and 3D models for a subtle but influential impact and fit the company image perfectly.
Corporate Event Management typically require a spectacular bespoke cake with custom flavours to make their event memorable, and by delivering a professional and delicious cake that is tailored to their specific event, the attendees will remember the brand, and a unique cake is the perfect approach to making this statement at any business associated event. It is not easy standing out in the corporate world and trying to impress new clients and consumers has become increasingly difficult, with companies seeking new strategies corporate cakes are becoming a contemporary approach to encompassing brand recognition and, they are becoming an important feature in the Event world with extravagant creations impressing clients with an Instagram-worthy cakes.
---