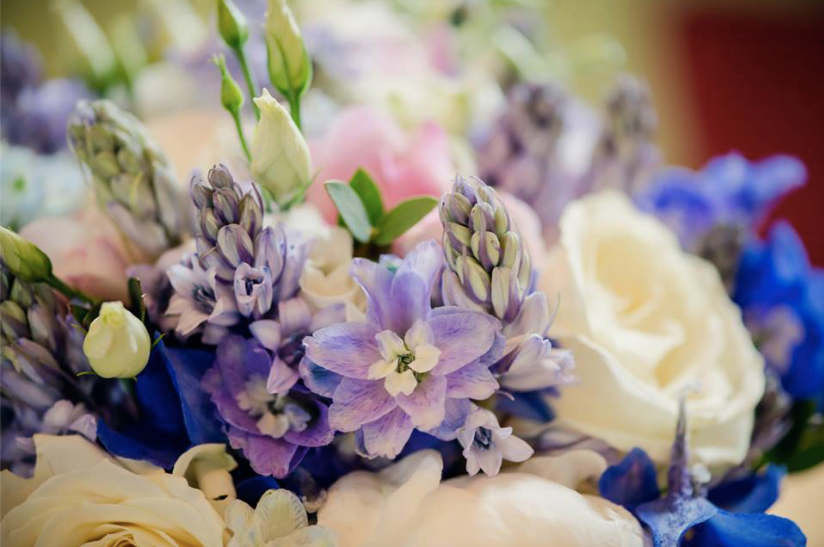 From this moment on….
Events are becoming more motivated by health, creating feelings and memories while transporting clients and guests through a memorable experience.  Events are adapting into a more organic space, even though technology is helping planners become more resourceful than ever and planners are now pursuing locations for clients with a narrative that presents them with an exceptional experience, and clients are exploring methods to give emphasis to a locations narrative that will enrich their personal connection, this has now heightened the requirement for historic and distinctive locations as clients are searching for ways to enhance that wow factor at their events. Virtual 3D illustrations are developing into a primary element of the planning process and clients who cannot attend a location are finding that this interactive viewing invaluable.
Many events are now going green with their details to decrease the carbon footprint, unplugged ceremonies where guests are urged to put away their mobile phones and appreciate the occasion are on the increase, hosting eco-friendly occasions by selecting caterers who source local ingredients, using recycled paper, glass straws and eco conscious printing techniques for the stationery, booking decor elements and choosing seasonal blooms for their foam free floral layouts with local florists.  Environmentally friendly confetti made from biodegradable organic floral buds, seeds and leaves, now called ecofetti are the new classic confetti mix.  Living floral jewellery are starting to replace the conventional bouquets, elegant collar necklaces bursting with fresh flowers, orchid droplet earrings making a unique and stylish statement. Infusing your event with your favourite scents, via scented candles to enhance the occasion and create a romantic ambiance with custom blends crafted especially for your celebration, using beeswax and natural wicks, and while the British weather is not guaranteed to shine on your day you can still bring the outdoors indoors with ample greenery, flowery circles and suspended floral décor, these florals will be natural, whimsical and romantic with natural concepts that transport the great outdoors into the reception venue, the choices for hosting an eco-conscious and ethical event are on the increase.  Pantones 'Living Coral' is a representation of the susceptibility of the eco system to the influences of mankind and prompts us to nurture our environment and protect our natural surroundings.
Hosts are discovering progressively creative ways to personalise their events, perfume infused invitations and gifted candles as party favours that give your guests a wonderful memory of your celebration when they light their candles at home, flowers that tell a personal story to the bride and groom, artists and illustrators who will sketch the guests' caricaturists or who will present you with a less than flattering funny portrait, watercolour artists who will capture an enchanting image of the day with this unique style. Clients are now interested in creating a full cocktail experience at their event with personalised cocktails for all the guests. Clients are now taking the extra step to treat the guests to hand delivered favours and recycling the event flowers into handheld posies and presenting them to guests with a personal thank you note.
Technology is also transforming at an increasing rate, which means that clients are offered more immersive and interactive experiences for their events, planners are now integrating satellite bars, food and gift services, giving guests an opportunity to pick their own choice of desserts, party favours, beverages and sweet treats.  Cold fireworks or cold pyro displays that will allow you to illuminate your event minus any risks within the venue or outside, creating a memorable and unique atmosphere and a spectacular backdrop for photographs.  Colourful smoke bombs are pretty plumes of colour that also add a fun atmosphere to an event background, these smoky bursts of colour are entertaining props leaving veils of wispy colour in their wake, by matching the smoke to the celebratory colours and creating picture perfect moments that will be spectacular at any outdoor event. Video messaging guests prior to the big event or livestreaming the event so those guests who cannot attend will still feel as if they are part of the celebration and get to watch every moment as it happens.  Inspiration via a podcast, millennial couples like nothing more than to listen to planning advice delivered straight to their ears by checking out event podcasts, along with Pinterest and Instagram for more creative ideas.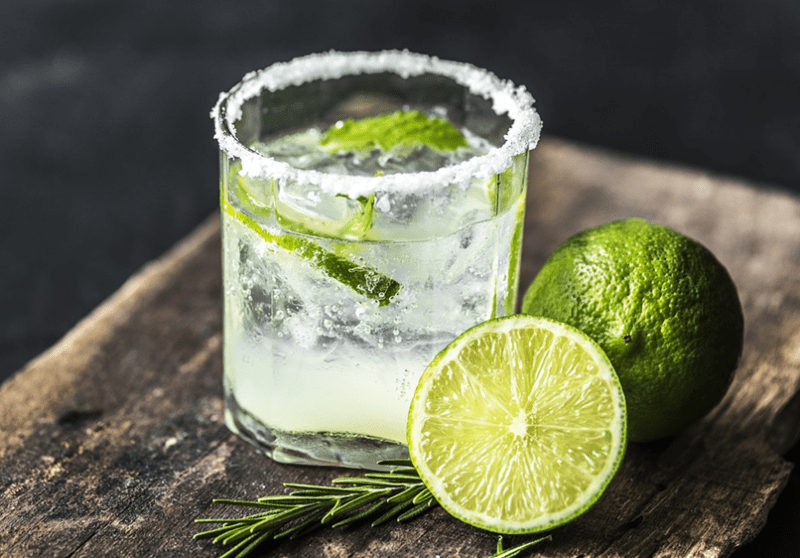 Refined and elegant table settings with a classic and simple aesthetic, where style consists of clean lines, emphasising clear glass elements with lucite chargers, lucite tables with floral underlays and seating, presenting a fresh aspect to a tablescape. A perfect place setting is equally photogenic and spatially satisfying, along with tables that choose the pictorial route with long, curving tables that bring opulence and fascination, tables that make a statement. Refreshed emphasis on refined hosting practises and table settings with a clean and contemporary twist, orchid centrepieces offering a contemporary yet timeless aesthetic, cutting-edge silver pieces, calligraphed name cards deliver an impeccable style to elevate any gathering, minimalism and stylishness for the perfect party.
Focus on organic foods and vegan menus will be significant in 2019, along with smoked, dry-cured, cooked, meats and Brie, Havarti, Gouda, Mozzarella, Provolone, cheeses, also raspberries, strawberries, blueberries and pomegranate, fruit Charcuterie boards that are now appearing at events, there is also a twist with personal charcuterie mini marble platters making an appearance at each place setting, or sumptuous charcuterie displays extending along the centre of each table, food décor that is delicious enough to eat, the new inclination towards sourcing fruit and vegetables as more than plate fillers effortlessly entwines florals and cuisine into an attractive means to delight the senses. Mother nature is a mixologist, bringing you charming garden inspired botanical infused cocktails transforming an event with florals into beverages by embracing citrus peel, mint leaves and sprays of herbs adding a delicious touch. The new approach to event food and beverages this year, is encouraging interaction and conversation among the guests, and the foody favourites will be global fusion, edible favours, dessert drama, playful sweet treats, organic options, miniature dishes aplenty and late night choices. And on a seriousness note, addressing dietary needs of the guests whether it is gluten free, vegan, nut free, keto or paleo, it is essential to offer options for guests with specific dietary restrictions.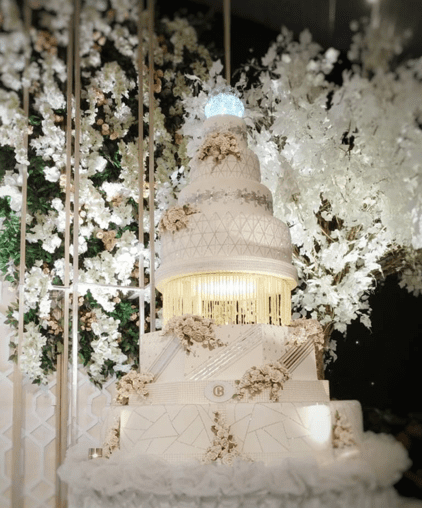 In 2019 opulent wedding cakes are becoming even more remarkable creations and are evolving into exquisite sculptural designs, luxuriant in colour and texture, with metallic influences, bespoke initials and majestic trimming, hand and spatula painted, water coloured picturesque cakes meticulously and delicately painted and practically too stunning to eat, with frosting that feels like it has been taken from an artistic palette. White chocolate mud drizzle cakes, multi coloured works of art, rose and lemon flavoured cakes, delicious square cakes with golden tones, tiered cakes with alternate flavourings, red velvet, hazelnut, vanilla, almond to name a few.  A step outside the box with chocolate salted caramel or carrot cake. From the whimsical to exquisitely simple classic creations that make these cakes insta worthy.  Black is a state-of-the-art cake colour, and is remarkably perfect for every design, a black cake exudes sophistication and luxury. We will be seeing more confections with architectural, structural designs, like the floating cake and if prepared correctly will look mystical with its geometric shapes and textures. This year confectioners will be combining two or more styles of cake to create fascinating and exclusive masterpieces of delicious art, semi naked cakes drizzled in golden drips and lavish dusky naked cakes that are decorated with various fresh berries and gilded in edible gold leaf and lustres, several flavours and colours. The modern silhouette is transforming into elevated and slender tiered oblong cakes that are going to become popular this year, and four or five tiered cakes highlighting blush roses and soft ranunculus blossoms depicted in an illustrative style, with gilt inflections and fresh greenery countering the sweet florals will make a memorable addition to any event.
Mother Nature prides herself on the beauty she flourishes with lush greens and intense florals from fragranced garden roses, pretty peonies, delightful dahlias, appealing ranunculus and precious sweet peas, these are now some of the primarily fashionable flowers ready to emerge throughout this year, British cultivated flowers compliment this idyllic look perfectly with the asymmetrical forms, sprays of colour and exquisite fragrances.   An infusion of natural touches with greenery continuing to be the timeless hue for any event, and with foliage developing more organic forms and trees making an appearance inside events, verdant greens and classic white blossoms with soft, delicate and elegant low floral centrepieces on the tablescapes.  Extraordinary floral instalments like the romantic floral moon gates, elaborate flowered arches, suspended wreathed hoops and the picturesque flowery chandeliers are making an appearance this year, alongside a hint of whimsy where florae will be seen not as displays but as oversize embellishments, such as a spectacular flower ceiling, and florists are going as far as colouring grasses to complement the colour palette of the event, baby blue, soft blush grasses, making them appear more natural and spontaneous.  There has been a growth in textured bouquets and buttonholes embracing grasses, seeds and fruits, and also dried florae which make them a sustainable choice for a charming memento.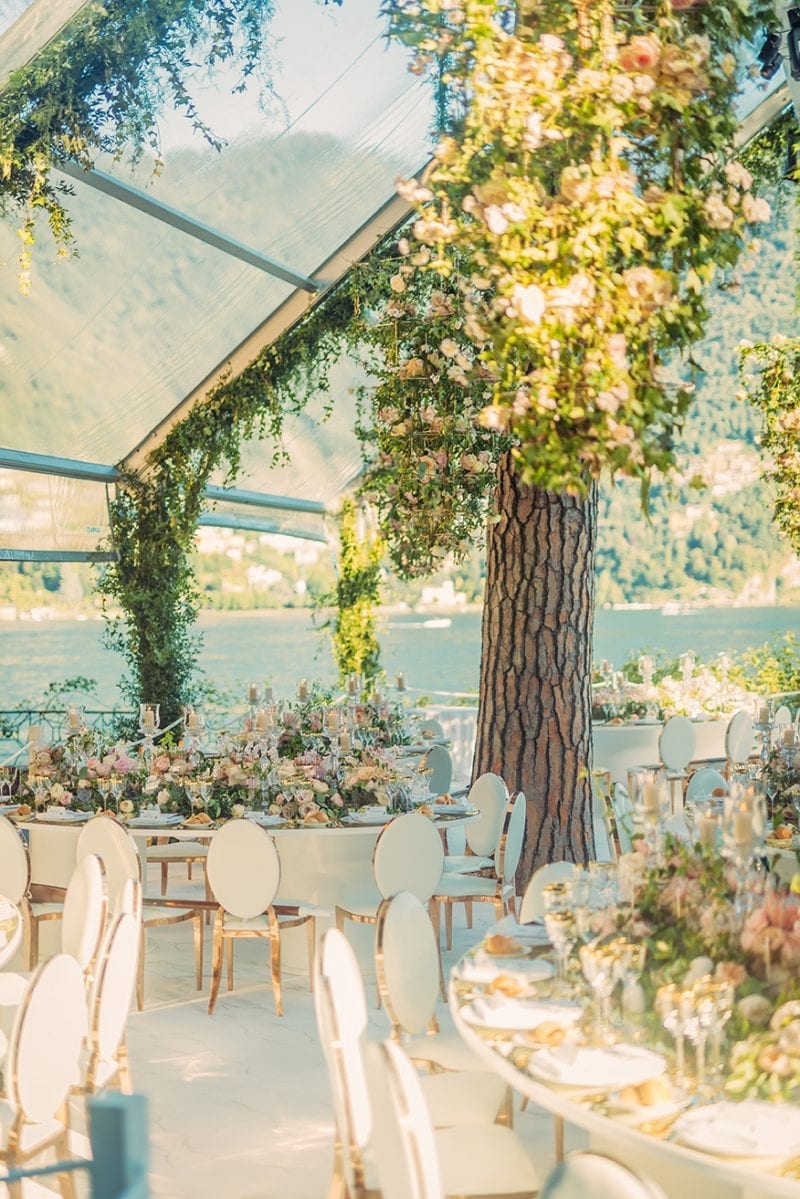 This year's Pantone colour of the year in social and the events world is a bright, sunny, pink orange colour called 'Living Coral' this warm and stimulating colour conjures undertones of a tropical climate and an awe-inspiring sunset, this is a delightful hue which can be included in an ebullient summer event, coral coloured peonies and roses are a perfect floral choice, coral roses have a special significance, they mean enthusiasm and desire and are perfect for a wedding bouquet.  We will also see it integrated with a moody palette of sapphire, indigo, midnight blue, emerald and rich burgundies, a few pastel and moody variations this year are violet and marigold, cranberry and sage green, navy blue and slate grey, sunflower yellow and ruby red, ivory and burgundy, taupe and tones of red. Matte gold, rose gold and metallics are not going anywhere this season, iridescent elements like chargers and flatware are also making an appearance at this year's events and celebrations.
Will your event be modern, vintage or utterly unique, the colour combinations you choose have a huge influence on your event?  Cute blush meets dapper navy for a palette that radiates total romance, this debonair colour combo unites shades that establish a perfect blend of pretty meets preppy and has a timeless appeal, also, navy suits are so hot at the moment.  Yellow is the colour of sunshine and choosing this palette means making a happy choice, yellow comes in a diversity of tones, adding a fresh ivy green for a free spirited mixture that is utterly suitable for a country event where the guests will depart happy. A vintage medley of sage, blush, powdery blue is a contrast of colours composed together to take your senses back to days gone by. Minty antique sage, soft blush and powdery blue are dreamy neutrals that come to life when combined, ponder on blush peonies and a tranquil blue sky, this soft blending is fabulous at any summer occasion.  The seaside on a cheerful, warm summer day stirs a palette of striking jewel toned teal offset by cool neutrals like subtle mint, sage greens and ivory, contemporary, stylish and minimal, teal enhances a distinctive clout of colour at a summer celebration. Antique blue and serene sky palette inspire the undulating waters of a coastal setting, a peaceful and dreamy colour recipe of blues and dusky warm tones capturing the spirit and enchantment of a warm summer evening by the shoreline, this infusion of colour can be effortlessly merged with natural décor features and organic textures capturing a picture-perfect location.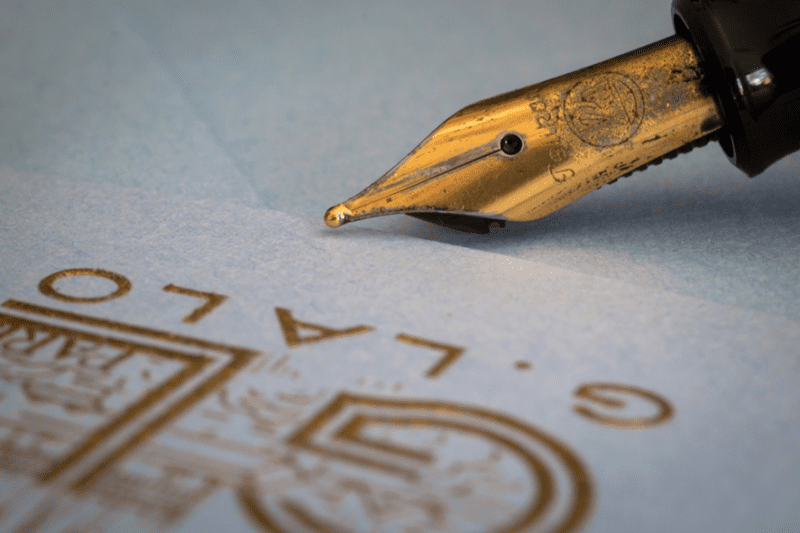 Invitations to events and celebrations this year are, the bigger and more exclusive the better and they give the first impression of the event to guests, whether it is boxed invitation, or a video message. Typography and calligraphy are fast becoming the most refined design detail and the event program is also getting a measure of colour thanks to swooping calligraphy in Pantone colours like living coral, pretty pink, and lemony yellow, and by using Pantone colours on diminutive aspects of the event like the first save-the-date to the final thank you, programs and table numbers it incorporates the shade without using it overpoweringly.  Illustrated invitations, clients are now ordering stationery by commissioning hand-illustrated designs, these illustrations can then be used as a narrative throughout the venue and décor. Featuring florals on your invitation is the perfect way to connect your colour palette and flowers creating a cohesive look that the guests will see at the event. Navy is the new black and deciding on this colour font will make the calligraphy on your invites pop, especially for a black-tie event, as black tie weddings and events are making a comeback this year. With invitation techniques including letterpress, calligraphy, foil-stamping and engraving this process can be carried throughout your event stationery from save-the-date declarations and event invitations to envelope addressing and programs and menus. Blending metallic tones like gold, silver, and copper is one of the top invitation styles this year.
The prediction for 2019 is that menswear is going to take centre stage, with more emphasis on custom-made suits and pops of colour, checkered designs, floral motifs and stylish polka dots are what the coolest gentlemen are going to be wearing, with the three-piece suit unquestionably back in vogue, with immaculately tailor-made and perfectly formfitting designs, colourful suits in vibrant hues such as ink blue, purple and burgundy are especially on trend.  Brides are looking for a unique and stylish gown, simple and classic wedding gowns that are both timeless and contemporary with boatneck and off-the-shoulder necklines, clean and minimal profiles and fresh white material being a top choice. Tiered skirts are popular this season and are characteristically have Bo-Peep style outlines with lavish lace, playful tulle and linear crochet.  Floral and foliage appliqués have become a persisting trend along with bows ranging from the statement bow to the delicate bow, and they have one thing in common, they are ridiculously stylish. Brides in full length sequins, pearl details and lustrous fabrics, shimmering metallics, gold, silver, pewter are perfect for a city wedding, where as a high neck wedding gown with elegant lace, long sleeves will make a beautiful look at a church affair, the confident bride could pull a luxurious robe-style gown off at a destination wedding in a hot climate, this effortless style with a statement sheer trench is fabulous. Bridal minis are becoming the big trend for the after-party look and this season's mini is utilising metallics and feather adornments and vivacious pops of colour, these elegant slip dresses with sheer lace fabrics are perfect.
Credits: Snapdragon, Caesantana and Ckirana_cake instagram
---