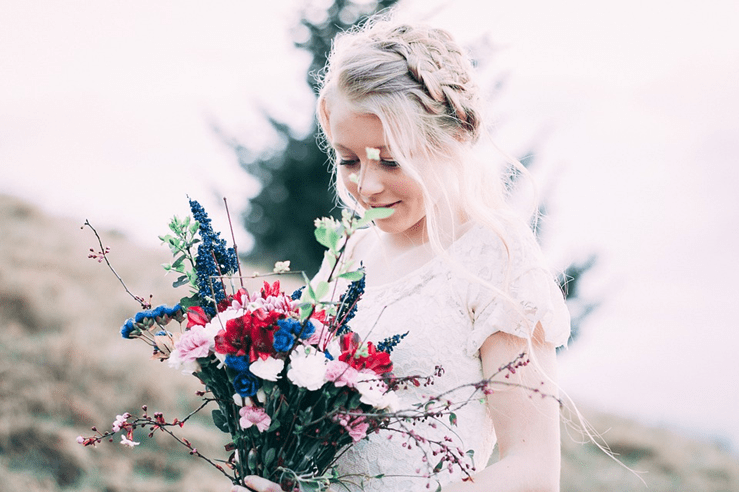 Mix & Match Bride & Groom
Couples often plan their wedding two or three years in advance and have a picture in their head of their wedding day, but wedding styles are continually changing, and you might see another concept for your wedding that you would prefer as the planning process progresses, so it's a good idea to keep an eye on future wedding predications that offer up to date inspirations.  Having a bespoke Luxury Wedding and Event Planner will provide a couple with a personal and discreet service and help you clarify your vision by realising the unique concept that you want for your dream wedding. Approaching weddings with a clear vision and centring on the distinctiveness and personalities of the couple and developing a connection created within a confidence between you and your planner, so that a service can be provided that delights in excellence and makes sure that as a couple your pre-wedding journey is an enjoyable one. Wedding planning is a stressful time, this stress is taken away when your planner steps in and coordinates the fundamental framework for you, this will include vendor management, negotiation of contracts, logistics planning, creation and execution of a checklist, creation of your itinerary and timeline schedule. Your planner will select a range of locations and manage the attributes of each setting to ensure you have chosen the right venue, work with the vendors and entertainers who will make your day the day you dreamed of, designing a venue that creates a sensory manifestation of ambiance, aroma and taste and directing artistic drive into creating an opulent and lavish celebration. From the set up and organisation of the day, the rehearsal through to the wedding ceremony and the reception, your wedding will not just be for your guests to enjoy but for you as a couple to engage fully in every part of your day.
Deciding on colour combinations for your wedding day is key to the planning process, remember that the tones and hues of your colour choices will influence everything from your flowers and venue décor to your invitations and wedding attire. Chrome and silver, copper and bronze, a hint of gold gilding blending with black has an element of opulence, glamour and sophistication, bursts of shimmer and gold in the bridesmaid dresses and white and green at the ceremony suggests purity and elegance.  Rich hues like emerald green and vibrant blues like turquoise and aqua, mixes of violets, lilacs, magentas and heather add complexity to your floral arrangements. For a simple cool touch go for lemon and blush, giving a relaxed mood, and to give your colour scheme that extra spectacle you can blend all kinds of colours from lively pinks to striking oranges, intense greens to dramatic blues, these colours can give your wedding that extra anticipation. Shades of purple from indigo, periwinkle to violet and tailored hunter green and emerald greenery. Deeper, brighter and richer colours can be incorporated, with colours like ruby red, emerald green and sapphire blue giving intensity and mystery to all parts of the decor from table settings and candles to linens and florals, the more glamorous, simple and elegant the better.
Organic greenery is just as popular as ever for a whimsical nuptial, and makes a stunning background for any wedding premise, from the bridesmaid's dresses to the invitations, for a fairy tale forest wedding that brings a magical ambiance and the delightful whimsy in stunning surroundings of a forest or woodland, include a bit of edginess in the bridal parties' attire and the reception décor with romantic burgundy and marron. The romance of an evening wedding, atmospheric lighting with candles and music to make you feel like you and your guest are on a flight of fantasy, celestial décor adding a touch of magic with stars and moons in gold and deep blue's adding angelic charm to make it truly stunning night time affair, hanging chandeliers are a picturesque aspect to bring elegance and illuminating your venue in the evening, this is a perfect time to use image mapping to enhance your venue. The classical sophistication of shimmering crystals adds a feeling of elegance to any wedding from crystal chandeliers to your gown, incorporating décor in romantic blush and gold accents makes it a wedding that is classical and timeless.  Velvet chic is a luxury concept, utilising velvet on the tables, luxurious velvet curtains with the original plush trimmings, gorgeous velvet cushions, banquet tables and benches with classic tablecloths and vintage cutlery wrapped in velvet ribbons with clasps in the design of aged brooches or pins, combining the overall concepts.
Fabulous hanging floral installations tumbling with greenery, crystals and flowers, these floral and greenery installations are going to be more natural and organic in 2019 with the foliage incorporating glossy greens. Enchanting arches and beautiful structures, wedding arches are the symbolic entrance to your new life that begins after exchange the rings, they can be decorated with long lasting florals like lilies of the Incas, roses, orchids, freesias and carnations. Botanical arches will look amazing in a glasshouse reception venue with greenery and simple singular flowers scattered throughout the arch. A perfect oval woodland arch intricately entwined with branches, twine and wild flowers for an amazing backdrop for your nuptials.  Grand staircase entrance with a floral arch at the bottom of the staircase for the bride to make her entrance through is the epitome of elegance and grandeur. Soft and graceful draping with overhanging foliage and crystal chandeliers are an impressive way to design a unique structure and are set to be big in 2019.
When choosing your wedding gown your personal taste is important but inevitably we are influenced by catwalk vogues. Gone are the days when white and ivory were the only choices, the bride now wants to be unique and striking and she wants to feature bold animated 3D blooms and textured floral appliqués, feather petals and plumes, flowing chiffon in blush tones or an outsized accentuated bold flower on the brides hip or shoulder, large sculptural add on bows, which are classically romantic, ruffles and soft tones of blue inspired by Cinderella's fairy tale wedding gown the voluminous, dramatic tulle skirt featuring a simple bodice. Bold brides can contemplate an avant-garde style in differing lengths, subtle threads of silver shimmer in a brocade pattern are features of bridal gowns for 2019 or the bride could go for quintessentially elegance with an embellishment free A line gown and a silhouette to die for, simple and sophisticated with barely there straps, or maybe a flowy romantic belle or majestic off the shoulder puffy sleeves. A midi dress would be perfect to show off the bride's killer heels, and for the daring bride a deep V neck gown. Sheer fabric trench coats or delicate elegant tulle and lace capes or capelet are a modern take on the traditional veil. Brides in 2019 are also looking at the less is more style of bridal gown, this can also be expended to other aspects of the wedding décor, it establishes a fresh and chic appearance to the reception venue.
The Groom should look his finest on his wedding day, but with so many fabrics, designs, colours, inserts and fits to choose from, it can be difficult to know where to start. Mixing and matching for the modern Groom to create the perfect suit for him and his Groomsmen in 2019 with impeccably tailored two and three-piece suites in vibrant bright colours like purple, burgundy and ink blue are especially on vogue, pops of colour and tweaking the design for a solid and unified yet distinct look, varying the waistcoat for a look that is unique but not unspontaneous.  From country to classic, a blue check tweed a variation on the traditional tweed to the ultimate sophisticated classic three-piece morning suit with a crisp white shirt. Bright and bold are the catchwords for 2019, complementary colours that create a modern charm, you can adjust your suit, combine and contrast your tie, waistcoat and shoes for that mix and match look, while still looking cohesive with your bridal party.
Perfectly mismatched wedding attire for your bridesmaids will create a unique bridal party look, from vintage inspired rich jewel tones to super vibrant lush coloured fabrics you can mix and match your bridesmaids' dresses, accessories, shoes and jewellery, there so many variations from classic gold lace to vivid aqua, the colours can be fabulous. From tulle and chiffon to velvet fabrics, diverse colours and silhouettes, dresses with exposed backs, sensational fit and flare skirts and whimsical gossamer tulle for that ethereal vibe, creates a fabulous cohesive look for your bridesmaids on your big day. Choosing the perfect styles and having them custom made is the fun part, making each bridesmaid delighted with their distinct dress.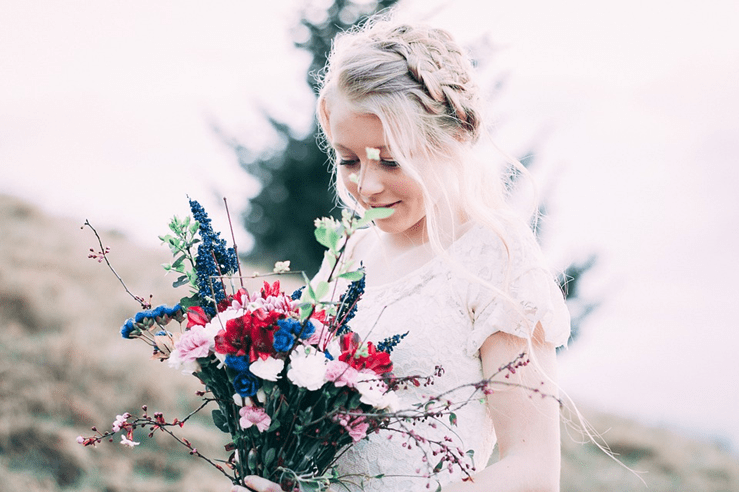 Creating perfect wedding flowers on one of the most special days of your life is important, so the medley of darling dahlias a unique pairing with the romantic ranunculus are 2019 choice of flowers, they come in lovely colours and have an intricate layering, lily of the valley, white lilac and peonies are also great additions to your venues floral displays. Mixing and matching floral palettes with diverse tones and hues that can be moody and deep or bright and light. Forest weddings with lots of fluid foliage, like Eucalyptus, Olive wood and grasses with petite and delicate white and soft green blossoms and pure white roses. Extravagant lush floral arches, majestic floral and crystal chandeliers are a cool way to hang greenery. On-vogue garlands filled with sinuous ferns, calla lilies and tulips, enchanting flower hoops making lavish statement pieces that will make your wedding venue truly breath-taking. In 2019 the bride is focusing on a smaller chic bouquet or a large organic bouquet, pale pink, blush and taupe flowers and classic white blooms are the bride's wedding bloom of choice. Fragrant garden roses, peonies and sweet peas, soft blush and vintage pastels are perpetually popular blooms, loose and natural handtied bouquet with foliage and grasses. The Groom also deserves a chic boutonniere or buttonhole, as the bride deserves the most beautiful bouquet. Back in the day the boutonniere used to match the bride's bouquet but these days the couple like to mix it up a little and the Groom gets to choose his own style, an idea for 2019, a spray of garden roses and Senecio cineraria a silver-grey foliage will give you a vintage feel.
For the Wedding Breakfast, the table setting is usually correlated with the wedding location, whether it is alfresco or indoors, centrepieces are now taking centre stage at the reception table, they are no longer just decorations they are now pieces of art being displayed in all their glory, large crystal and floral installations hanging from the ceiling above your tables or elaborate vases and candles set for romantic ambiance. At the reception, smaller plates are being served with more food options, are now becoming more popular, small bites and more courses with bespoke choices that characterise the couple and moving away from the traditional sit-down meal and going for several food stations providing guests with a relaxed vibe. Other aspects for the evening can include edible artwork on truffles and cake pops, these are becoming increasingly sophisticated in 2019 with glitter sprinkles, and macarons having delicate brush strokes of bronze and silver. Offering a mixologist for your guests to have bespoke cocktails throughout the evening and the perfect signature cocktail named after the bride and groom is also becoming more popular. Dessert pedestals are becoming fashionable for staging the sweet selection of your wedding breakfast, these glossy cylinder and square shaped pedestal tables can be elegantly connected for your dessert and cake presentation.
Wedding cakes, when it comes to weddings, the cake is nearly as crucial as the wedding dress and many couples are now looking at a leaving the old school cakes and looking for more of an art form when it comes to cake designs, hand-painted cakes now have an originality that will be only yours, with new textures, splatters, watercolour and brushstroke creativities, cakes are taking on a whole new role as works of art. 3-D image mapping effect on tall tiered cakes are an eye-catching feature of your wedding that your guests will not forget. Nearly naked drip buttercream coated cakes are a combination of last years naked cake and decadent drip cakes, introducing ganache drizzles and fresh flowers, with contemporary botanica being a popular feature and cakes are being decorated with seasonal sweet statement blooms, this gives your guests a mouth-watering bite of cake that is a delight to the eye. There is nothing wrong with a traditional wedding cake, but if it is just too traditional for you then consider a croquembouche or crepe cake, a macaroon tower or a cupcake, sometimes breaking with tradition is the right way to go. Cupcakes and macaroons are a delightful classic, they can come in subtle colours such as white, pink, light blues and deeper shades of plum, burgundy and chocolate with added gold and silver touches, this is a great alternative to the established wedding cake. If you are looking for a more traditional cake then look no further than a ruffle cake, they radiate simplicity and elegance, if you are wanting a more traditional wedding style then a ruffle cake in white will be perfect.
Image or video mapping using design and colours to transform your venue into a mesmerising backdrop for your wedding, to create a truly unique visual experience on the big day. A couple can get creative in using video and image mapping at their venue on the dancefloor and the bar with interesting and inspirational ideas. Image mapping on the outside of your venue is a wow statement as your guests arrive and as they enter the reception room another amazing scene is revealed to them, as they stroll through the doors, your guests will be met with a projection of your choice that creates an immersive experience for both you and your guests. The wedding cake is not being left out of this new technology and many confectioners are introducing image mapping that projects beautiful images for an eye-catching display onto their cakes bringing the cake to life, giving you the ability to personalise it with innovative and creative themes, making it a tiered work of art too exquisite to eat. Slow-mo booths a fun way to bring out the characters of your guests and video booths where guest can now leave the happy couple a personalised message, creating an alternative to the traditional guest book, are replacing photo booths. Another vogue continuing into 2019 is videography using drones that can film and photograph from a unique aerial viewpoint, that will capture special moments throughout your wedding day from an alternative angle showing the grandeur of your wedding venue and its setting, giving a new perspective to the memories of your wedding day.
Credits: Snapdragon, SMP, Jez Timms, Taylor James Photos, Chun Yip So
---