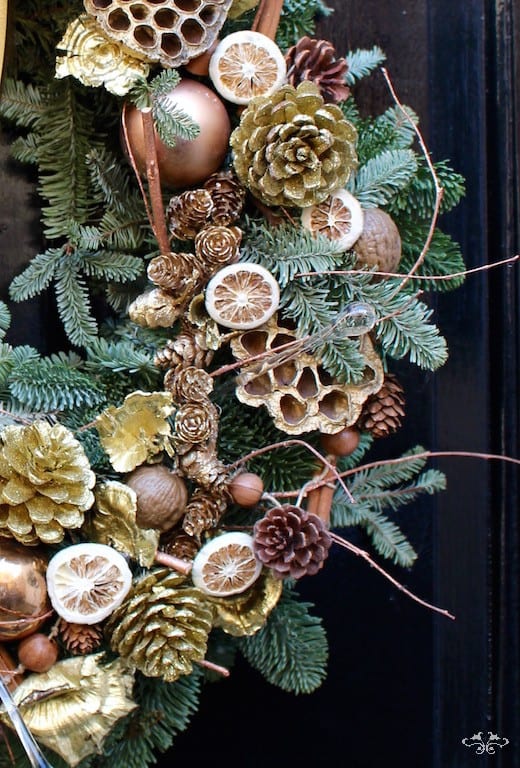 Beautiful Christmas Wreaths
The first week of December has managed to creep up on us all once again, we've survived the carnage of black Friday and the familiar feeling of Christmas panic has well and truly set in for the next two and a half weeks.
Before you make a start on that daunting pile of Christmas cards in the corner, now is the time to order your Christmas wreath.
If you want your home to stand out from your neighbours and your guests to feel welcomed from the moment they arrive on your doorstep, then a beautiful hand crafted wreath is the winner of all luxury Christmas décor.
Our top three preferred suppliers for the best quality in luxury and unique wreaths out there are Nikki Tibbles Wild At Heart, Larry Walshe and Neill Strain.
Wild at Heart's range of wreaths sees an array of textures and warming scents, from the spiced apple wreath to the scented lavender wreath, they have a design to suit all tastes.
Alternatively if you want to make a real statement with your wreath head to Neill Strain's wonderful Belgravia boutique where you can see a wide range of decorations and opulent wreaths. If none of them are quite right for you then their talented team can make you one that is just perfect.
Alternatively Larry Walshe supplies expertly created wreaths using the freshest ingredients that are skilfully arranged to create eye-catching arrangements.
So leave the tacky lights in the box and the flashing reindeer in the attic and this year opt for a time saving, ready-made luxury wreath delivered to your door.
Featured Photo Credit: Neill Strain – The Organic Opulence Wreath
---