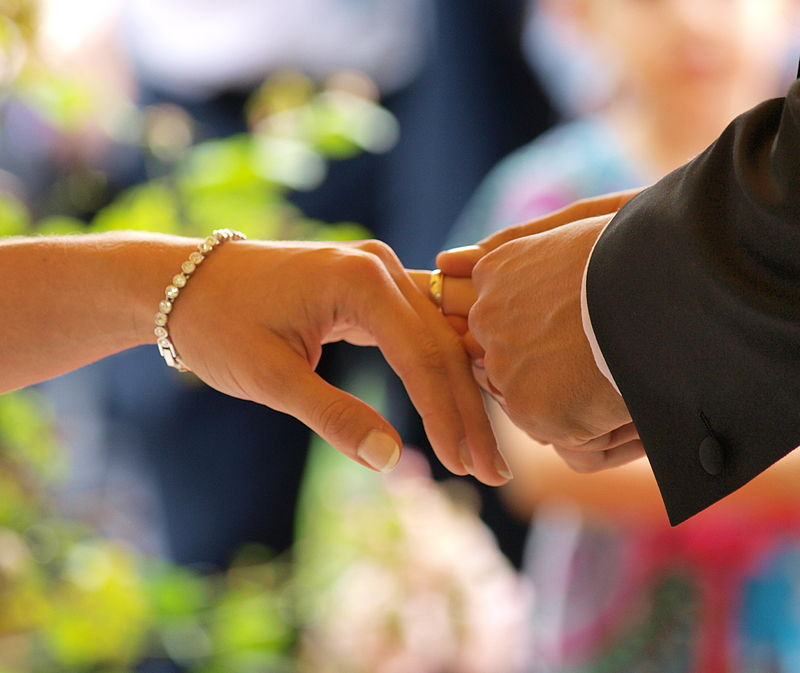 The Destination Bride
Planning your luxury destination wedding abroad comes with many questions and answers, which country to choose for your big day, how big is the wedding party going to be and how many guests to invite. The guest list is one of the most important parts of having a destination wedding, think about how your guests are going to travel to your wedding. Sending your Save the Date cards a year in advance and your invitations at least four months before, so that your guests can plan scheduling time off work, sorting out passports and visas and travel arrangements. The challenging part is getting all your guests to your location, coordinating flight arrangements, transport to the accommodation, concierge service and immunisations your destination may require, this is where your luxury wedding planner is invaluable, and this is one way of making sure your guests know precisely when and where they should be. Research your favourite locations and venues and choose a season that fits with your wedding concept. But there is one thing you should consider when having a destination wedding, and that is the weather, this is a tricky one, especially if you are having an outdoor wedding, is it monsoon or typhoon season in certain countries, so keeping track of any weather warnings for the country you have chosen is very important, and put a contingency plan in place, choosing the right season is key to having a successful day. Before making your final choice on your destination, you will want to know about certain legalities and prerequisites regarding marriage laws in the country of your choice, so investigating destination specific marriage laws is very important. Check if there are any requirements from the church or destination that requires you to sign up for pre-marital counselling. The key is being organised and all should run efficiently.
If you are considering an outstanding wedding destination, then Italy has spellbinding scenery, a captivating history and charming towns and villages, it will transport you on an incredibly romantic journey, which will be picture perfect for couples who want a stunning wedding abroad. The weather is idyllic, and you will have no problem locating the perfect setting for your wedding. A wedding in Italy can be discreet or imposing as you want it to be. If you are thinking of marrying in Italy than there are a few important things you need to know, firstly you will need a full ten year British passport, Bi-lingual statutory declaration, Original no impediment to marry certificate, Original decree absolute if divorced, if applicable, minimum age to marry is eighteen and you need to be in the country two days before the wedding and stay for seven days after the wedding, a fabulous place to have your honeymoon. There are many dreamy tranquil hamlets and stylish lakeside villas with exceptional views dotted all over Italy to choose from, for your nuptials. Positano a picturesque village with a beautiful vista of the Amalfi Coast, the locals say it is blessed with beauty, and in the 1950's was the recreational area for la dolce vita which drew in a who's who of Italian high society. Ravello is also on the Amalfi Coast and is well-known for its fairy tale weddings and historically was the destination for Italian artists, musicians and writers. Umbria, in central Italy has beautiful towns such as Trevi, Norcia, Spello, Assisi, Citta di Castelo and Spoleto, is also has the tranquil Lake Trasimano and the imposing Marmores Falls, it is known for its panoramas, history and customs, gastronomic indulgences and artistic influences. And last but not least, Lake Como one of Italy's prominent lakes, with stunning views of the lakes clear blue waters and the breath taking mountain ranges for that picture perfect wedding.
Inspirational lavish weddings in France, from enchanting chateaus to luxury hotels or an exclusive venue with rural appeal and charming vineyards. France is noted for its allure and romance. The undulating verdant countryside with its undiscovered hamlets, where your wedding party can relax and enjoy the delightful finesse of the local culture, or you could choose one of the chic towns like, Metz, Provence, Toulouse and Montpellier or St Tropez they all have their own charisma and charm. The Cote d'Azur is a chic destination for a dream wedding, Saint Tropez with its gorgeous beaches, impressive backdrops and picturesque countryside make it a sought after wedding destination in the South of France. French law is very firm about getting married legally in France at the 'Mairie' or town hall, you have to be a resident of the community for at least 40 days if you want a legal ceremony. It is important that you engage your luxury wedding planner well in advance of your nuptials, one who recognises your dream and who will bring the vision of your wedding to life, they will help plan the proceedings from the pre-ceremony photographs to your honeymoon. Working with the wedding planner to put together your menu for the wedding reception, making final choices on the floral displays and the couture cake and sourcing your entertainment for the evening reception, your wedding planner can coordinate with all the vendours and make sure every last detail is adhered to so you as a couple receive the personalised, unique and special celebration you deserve. Embracing the local culture and thinking about combining some local customs into your wedding, maybe with decor or music. Arrange a tasting for your Reception Breakfast when you arrive to make any last minute modifications and fine tune any outstanding details for your ceremony and reception, and last but not least finalise the details on the wedding programs and the seating plan.
London has a history and heritage straddling time from the 15th Century, with historic locations, incredible surroundings and outstanding architecture. If you want a unique location to celebrate your nuptials there are extraordinary grand buildings like The Dochester, Kew Gardens, Cheswick House, Kensington Roof Gardens, Syon Park, Claridges all these venues are distinctive and remarkable settings to rejoice your special day. London also has uique and outstanding venues, such as The Trading House, a charming and eccentric bar that has an opulant and lavish décor for an intimate wedding party. For a blank canvas, then the Tanner Warehouse is for you, do a walkthrough of the venue with your wedding planner to style the venue to your own concept and with the assistance of your wedding planner your vision will become a reality. The Sky Loft Gallary, Altitude is a bright and modern venue with breath taking views of the city, your wedding will be the ultimate in panache in this industrial style loft space. If you are wanting historical then Tower Bridge is the venue for you, you can say your vows in one of three venues, the glass floored walkways of Tower Bridge, the North Tower Lounge for an intimate wedding or The Victorian Engine Rooms for a more industrial atmosphere. For the outré stylish couple then the private members club, The Grouch Club, has a avantgarde quality for wedding guests to enjoy, founded in 1985 in Londons Soho it has a Bohemien feel to it, make sure to take in every moment and absorb the ambiance of the day, take a deep breath and remember to have fun and enjoy.
Finding the perfect gown for your location, choosing the dress is an emotional time, and deciding whether to go more traditional or simple, sleek and sophisticated and designing it around your destination, if you are having a beach wedding then selecting an outline and length that will be suitable for the beach and keeping you cool and calm in hot temperatures is important. It is also important to choose a dress to suit your personality and the theme of your wedding, there is no doubt you will feel beautiful in your choice.  Certain fabrics are better quality than others for destination wedding dresses, but keep in mind that you have to travel with your gown, so check with the Airline you are traveling with about their policy on checking in a wedding dress and plan accordingly to make sure that your dress makes it in one piece to the destination.
The Bahamas are beautiful islands between the Caribbean Sea and the Atlantic Ocean with sapphire blue skies, turquoise waters, pure white and pink sandy beaches and a tropical climate. There is nothing quite like these Paradise Islands, with vibrant coral reefs beneath the surface of its beautiful waters.  The three-hundred-year-old city of Nassau presents countless charming touches of British Colonial heritage, with white gloved police officers and the ceremony of the changing of the guard at Government House. Yet, beneath there is a vivacious Caribbean rhythm that colours and invigorates every characteristic of this thriving location, there is an astonishing range of beaches, reefs, forests and historic towns to choose your location from, including Abacos, Acklins and Crooked Island, Andros, The Berry Islands, Bimini, Cat Island, Eleuthera & Harbour Island, The Exumas, Freeport, Inagua, Long Island, Mayaguana, Paradise Island, Ragged Island, Rum Cay and San Salvador. Your wedding march being played on a goombay drum proffering that flamboyant Caribbean feel, feeds you with a local cultural vibe and excitement.
The Dominican Republic is a fabulous destination, with its super fine sandy beaches and natural splendour, for your nuptials. The coast is lined with coconut palms by warm azure waters for an idyllic ceremony setting.  The warm weather makes having your wedding in the Dominican Republic the perfect destination anytime of the year, but just to make you aware that hurricane season tends to be between June and September. The country has a strong Latin influence and is filled with colour and vigour and has an inviting combination of festivals, markets and a rich Caribbean culture. The Dominican Republic does not have a minimum residency condition, but all your documentation needs to have been processed before your wedding ceremony can take place, so it is a good idea to arrive about five working days before your wedding.  If you decide to get married in the Dominican Republic, you can anticipate an enjoyable and relaxing, laid-back wedding, where the whole thing will just naturally fall into place and you will love the chilled-out ambiance, making it the best day of your life.
For your luxury wedding, think about Monaco, creating a bespoke wedding in one of the most enchanting places on earth, it is the epitome of elegance, natural beauty and luxury.  Whether it is in a luxurious ornate ballroom or on a terrace overlooking the bay it will be magical. There are opulent locations for your wedding, luxurious venues and hotels like Hotel de Paris, Metropole, Hermitage, Fairmont, Le Meridien also Belle Epoque villas, houses with Italian Renaissance architecture, magnificent medieval castle or a beach venue on the Mediterranean coastline. Your wedding planner will help to ensure you are following the correct procedures and timelines for submitting all the required documentation for you to marry in Monaco, this will take away the stress, realising that you have a professional sorting out the legalities on your behalf. The principality of Monaco is a sovereign state on the French Riviera and has a subtropical climate with a pleasant sea breeze, it has a culture in visual and contemporary arts, opera, classical ballet and International festivals it is also known for its high class casinos, super rich multi million pound yachts in the harbour and the prestigious Grand Prix motor race. This influential location as a wedding destination is easily accessed from anywhere in the world.
Paris, another luxurious location for your wedding day, one of the most impassioned cities in the world, so arranging a stylish Parisian wedding in the artistic centre of France is a superb choice. Couples who would like to marry in France must be a resident for at least forty days prior to the wedding for the ceremony to be legal, for a symbolic dream wedding, Paris is your playground, so why not choose a breath taking and unique ceremony location like the Eiffel Tower, Notre Dame, the Paris Château or the American Church and create that je ne sais quoi in this inspiring metropolis.  If you are considering marrying in one of Paris's unique luxurious hotels and you want a quintessentially French luxury wedding, then there are a few unique five star hotels to choose from like the Hotel Raphael with its timeless elegance and exquisite antiques reinstated to their original magnificence or the Shangri La Hotel with its grand staircase and neoclassical friezes, the Four Seasons Hotel George V with its luxurious palatial rooms and Hotel Ritz featuring wonderful terraces and floral gardens and contemporary French luxury.
Romance is in abundance in the beautiful mountains and valleys of Switzerland, it is quiet, intimate, nature oriented and a perfect place to get married. There is something about a fairy tale castle wedding that makes your heart quaver, a stunning twelfth Century château, guarded by medieval walls, surrounded with breath taking snow topped mountain scenery. Lausanne has three picturesque churches which are available upon special request, to hold your wedding ceremony in. The vast St. Francois Church stands out on the Lausanne's horizon and is one of the most remarkable church buildings in all of Switzerland. The St-Etienne and St. Redempteur churches are similarly as picturesque and historic. Chillon Castle is balanced on a diminutive stony island on Lac Léman surrounded by snow topped Alps, and is known as Switzerland's most charming castle, and is a brief walk along a flower covered promenade to the town of Montreux. Zermatt is a car free town that lies in the shadow of the famed Matterhorn, the cobblestoned streets and horse drawn sleighs give you the impression of stepping back in time. In Switzerland, only a civil marriage at a civil registry office is legally binding and processing the application will take about five weeks. St Moritz is situated next to Lake St. Moritz, the town is well known for its magnificent mountain vistas, designer boutiques and connoisseur dining and champagne, with the world celebrated Cresta run, romantic horse drawn sleigh rides and for those guests who are a bit of a dare devil there is paragliding, ice climbing and ice driving, and for the more composed guests, they can go skating. If you love the outdoors, and mountains and lakes inspire you then Switzerland is the place to get married and experience a once in a lifetime celebration. Your guests will look back on your day as a truly memorable occasion, your stunning wedding destination will have succeeded with its charms, but the most important reason will be the effort you put in to make your guests have a truly unforgettable experience attending your wedding, and with the help of your wedding planner made it as easy and effortless as possible.
Photo Credits: Petar Milosevic, pxhere, Andras Kovacs, Dirk Herrmann, Takis Kolokotronis, Ulrik De Wachter, Sofia Henriques, Josephine Eber, David Chambers
---