LUXURY DESTINATION EVENT PLANNERS
Luxury Weddings, Events & Parties in Italy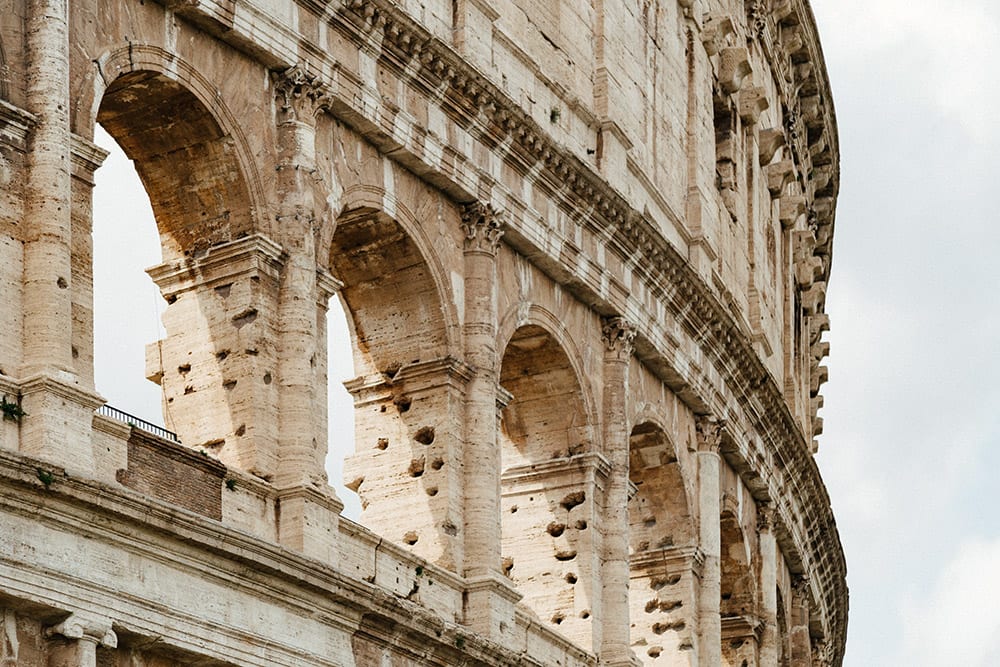 Italy has a peerless reputation as a land of romance. It's the country where Romeo met Juliet; where Audrey Hepburn and Gregory Peck fell in love on a Vespa; and where thousands of couples are serenaded in gondolas each year, floating over the historic canals of Venice.
Hosting your wedding in Italy will automatically lend it some of the country's natural beauty, particularly in stunning areas like the shores of Lake Como and Lake Garda. The nation is home to countless options for luxury wedding venues, nestled in modern cities, ancient ruins, sweeping valleys, and gorgeous beaches.
Here at Snapdragon, we will handle every aspect of your Italian wedding, making sure every moment is perfect, and every guest has the time of their lives.
SCHEDULE AN APPOINTMENT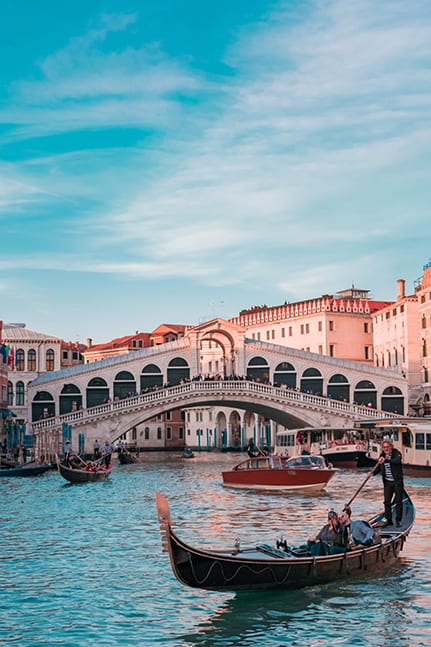 Stunning wedding ceremonies from coast to coast
From the gorgeous Tuscan countryside to the white peaks of the Alps, Italy has no shortage of natural beauty. Chief among the nation's natural wonders is Lake Como, one of the most gorgeous wedding destinations on the planet.
Alongside these natural landscapes are marvels of architecture, like the Colosseum, the Leaning Tower of Pisa, and the clustered hamlets of the Amalfi Coast. No matter where in Italy you hold your wedding, there is sure to be striking scenery nearby.
Some of Italy's most desirable wedding locations include cities like Tuscany, Venice and Sorrento, with weddings in Florence also proving particularly popular. Kim Kardashian and Kanye West tied the knot in a sixteenth-century Florentine fortress in 2014, while George and Amal Clooney were married in an intimate Venetian ceremony that same year.
All of these cities boast historic buildings, from rousing renaissance villas and captivating castles to five-star hotels, which can be booked as luxury wedding venues. Get in touch today to hear more about the venues available in different parts of the country, and which would be best suited for your own nuptials.
VIEW OUR PORTFOLIO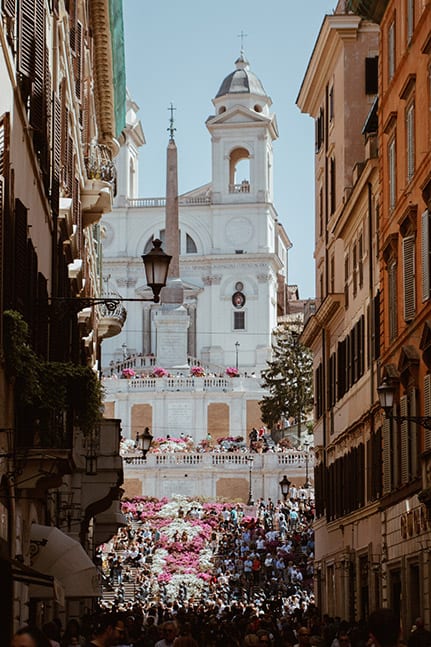 Weddings that embrace Italian traditions
Many couples choosing to have weddings in Italy decide to adopt the local traditions. While none of these are compulsory, they can add to the wedding's authenticity and charm.
Italian brides have often been known to wear garters to bring luck—a tradition derived from fourteenth-century beliefs. In some areas of the country, the groom will remove this garter and throw it to the guests. It's also traditional for the bride to stay with her parents, as opposed to her fiancé, on the night before the wedding.
Traditional Tuscan bridal couture often involves black dresses instead of the usual white, and brides in Southern Italy are known to wear veils that are especially long—one metre for every year of engagement.
Aside from its stunning scenery, Italy is known for its outstanding cuisine. Fresh cheeses, pasta, and pizza dishes can make for ideal wedding feasts. As well as finding the right location for your special day, Snapdragon can help you with your wedding's menu, meaning every guest will walk away with full hearts and full stomachs.
meet the team